Informative Coin Links
Medieval Coins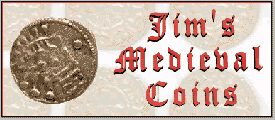 An interesting and informative site about medieval French coins.




Fawzan Barrage's site listing coins from his collection, with plenty of background information about them. Highly recommended if you are interested in Islamic coins. Be sure to check out his collection of Medieval Mediterranean Coins at http://medievalcoins.ancients.info/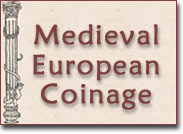 A site with information on Medieval European Coinage with the emphasis on the low countries.
French and English Royal and Medieval Coins
Tom Oberhofer's very informative site on the coins, and their historical context, from France and England.
Early Islamic Coins
A new site about Islamic coins (excluding India) from AD 690-1500. This is a well done site and it is useful as a good introduction to the subject.
ANATOLIAN COINS
A very large and growing site devoted to the Islamic coinage of Anatolia in Asia Minor. This is a very important resource for those interested in this subject.
Coinage of Danish India - Tranquebar
Worth a look if you are interested in this area. The information is presented in both English and Danish.