Other Links
Fun Stuff
Games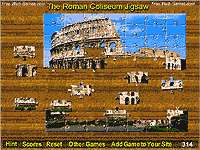 How quickly can you complete the Roman Coliseum Jigsaw Puzzle?
Try Bounceout - a game from the folks at Shockwave. Beware, this game is very addictive.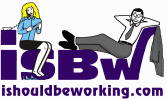 There are a number of excellent online games here such as marbles, gems and my personal favorite mahjongg.
Microsoft's Zone is always a great place for games. Try Bejeweled, Alchemy, Atomica, Double Trouble, Noah's Ark, Word Twist or WHATword?.

Media


Almost anything you ever wanted to know about any movie.





SPECIALIZING in CLASSIC HOLLYWOOD / AMERICAN FILMS




Possibly the best TV has to offer.



Performing Arts


Luciano Pavarotti. Simply the best.





Yo-Yo Ma.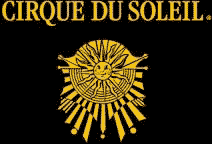 Cirque du Soleil



Space

Who wouldn't love to visit Florida, it's beautiful there? Why not take in a launch?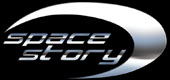 Astronaut Story Musgrave's site. He shares his experiences in space. WELL WORTH A VISIT. I've met Story, very impressive fellow.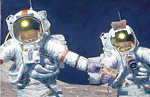 The Art of Alan Bean, astronaut. WOW!!!!


Dr. Robert L. Forward


Dr. Robert L. Forward, scientist and Science Fiction writer. Interesting info about space tethers.




Other Fun Things
Check out the Earthviewer by Keyhole. Get a birds-eye view of your hometown or any town anywhere around the world.

Segway - The Human Transportation System. This looks like it would be fun!


The Industrious clock
Check this out! Interesting idea and well done flash file.