Other Links
Collectables


By Darlene Kokotailo. An interesting gift idea made from natural eggs.




At Meteorites Plus we carry a variety of meteorites at affordable prices.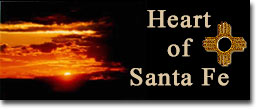 At Heart of Santa Fe they offer a wide selection of one-of-a-kind, handmade jewelry from pueblos all over New Mexico.


Many coin and antique related dealer links.



An Australian antique dealer with a variety of antiques and collectables, including a variety of ceramics, nautical collectables, and whisky related items.

Walsh Brothers Chains Charms and Jewellery - High street Jewellery shop with a wide range and international delivery.

Travel the Middle Ages via images of stone carving, art, architecture and history.




Watches portal with information such as comparison shopping, informative articles, discount coupons and watch reviews.

Retailer of antique collectibles including cut glass, porcelain figurines, and china dinnerware with patterns by Dresden, Meissen, Haviland, RS Prussia, Royal Copenhagen, Nippon, Belleek and many more.
Shopping5.com, a comprehensive web shopping directory.
Two hundred years ago a Fort stood in Boise, Idaho, where I live. The fort protected against hostile Indians, housed the militia and provided peaceful Indians with a means of trade in furs for beads, guns, horses, etc. So I took the name Fort Boise Beadtrader. I carry tradebeads from that era. I sell beads from the 1600's, 1700's & 1800's from Europe. I have one bead made in 1490.

Oil Portrait Paintings - Portraits in the Rembrandt style.

Old South Silver is the website of Jerome Redfearn, specialist in antique silver from the south and mid-west. A commercial venture, but with a folksy side, offering interesting information on southern and mid-western silversmiths.
An old fashioned rock shop that has been a family business since 1952.
IAGA is the premier Indian artifact grading and appraisal service.
THE TRIBAL EYE
By Silva Neilands. A large selection of beads (antique to modern), tribal jewelry, items suitable for making jewelry and some rather interesting "odds & ends".