Other Links
Visit Calgary
Calgary, Alberta, Canada
Where you'll find information about the Calgary Stampede, the greatest outdoor show on earth. They have maps that will guide you around the grounds and information on other upcoming shows.
The CALGARY TOWER is Calgary's most famous and identifiable physical landmark. Enjoy breakfast, lunch or dinner in the Panorama Room, the tower's revolving restaurant.
The Glenbow is western Canada's largest museum, with over 93,000 square feet of exhibition space spreading over three floors. More than 20 galleries are filled with artifacts from Glenbow's collection of over a million objects. Take a tour of their Art Gallery. Discover knights in shining armour, paisley shawls, toys, masks and music, artworks of Carl Rungius and other hidden treasures from their extraordinary and often quirky collections.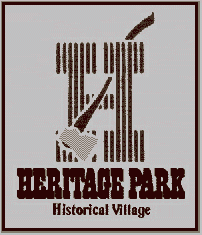 Experience the Old West at Heritage Park. Stroll through their 1910 town, you might catch some good old-fashioned gossip at the bakery or livery stable. Hear a suffragist speak about the newly founded women's movement. Ride an antique ferris wheel. Or thrill as a massive steam locomotive rumbles by.
In 1875 the North West Mounted Police crossed the Bow River to build Fort Calgary. Today, the fort is being reconstructed, by local volunteers using period tools, in its original strategic position where the Bow and Elbow Rivers meet. Set on 40 acres of riverside park, the site also includes an interpretive center and the Deane House Historic Site & Restaurant. Experience hands-on history and learn the stories of the site, settlement and people of Calgary. Watch history unfold before your eyes. Tour through the exhibits, experience the environment, the lifestyle and events that make Calgary's history a truly worthwhile story.
More than 1,000 animals from around the world, including African warthogs and a troop of Western Lowland Gorillas. North American animals are showcased in The Canadian Wilds, Aspen Woodlands, Rocky Mountains and the new Northern Forests habitat. Stroll through the conservatory's exotic Tropical, Arid and Butterfly Gardens. A volcano and sandstone hoodoos surround life-size dinosaur models in the unique Prehistoric Park, a recreation of the Mesozoic period. Open year-round.

More Links for Calgary and the Surrounding Area
This site is dedicated to the traveller and travel planner who are looking for resource material and information about this beautiful city and the surrounding area.
discover CALGARY features hotels, bed and breakfasts and other accommodations, and contains up to date information about events, shopping, dining, local attractions, activities and interactive maps. For locals, Discover Calgary features free online business listings and classified ads!
discover ALBERTA features hotels, bed and breakfasts and other accommodations, up to date information for events, shopping, dining, local attractions, interactive maps and free travel postcards.

Discover the weather conditions in Calgary or for anywhere else in the world.