Coin Show Schedule
Calgary Coin Gallery attends several Canadian coin shows throughout the year where I am buy and sell all types of coins. I bring ancient Greek and Roman coins, medieval coins, better modern world and Canadian coins to all shows, but there is a limit on how much I can bring to any show I have to fly too. If you plan to attend one of these shows and are looking for something specific on this website, please contact me ahead of time and ask me to bring it to that show.
My current coin show schedule includes coin shows in Calgary, Toronto, Hamilton and Edmonton. I will add more shows to this list as the information becomes available.
MOST SHOWS IN CANADA HAVE BEEN
CANCELLED DUE TO COVID.
I will post updates here when I am aware I will again be attending coin shows. I expect that will be some time in the summer or fall of 2021.
---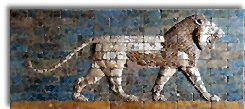 © 1997-2020 R & T Enterprises Ltd.