More Coin Links
Coin Dealers
If you are a coin dealer and wish to exchange links, please let us know.

A well-done Swedish coin site with lots of the text in English.

An interesting mix of commercial and informative information about ancient coins. By Art Noot.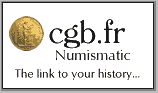 An excellent selection of coins from the ancient medieval and modern world. This is an extensive site with more than just coins for sale. Based in France.
German based coin & antiquities dealer.

Many coin and antique related dealer links.

A dealer in both ancient coins and antiquities. I feel very comfortable in recommending him as a source for antiquities.

A very reliable dealer based in the United Kingdom who I have known for years.

By Bob Reis. An interesting and unusual commercial site with lots of variety and some interesting political commentary.

Dealing primarily in coins and bank notes of the modern world.

By Howard and Francis Simmons. Specializing in medals, coin weights and tokens from around the world. They have a shop in London England.

Specializes in Celtic coins, with by far the most complete stock of British Celtic coins anywhere. He sells mostly by printed price lists and only a limited amount of material is available on this site.

FLAN offers an interesting selection of ancient and some medieval coins.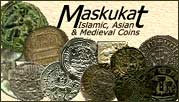 Fawzan Coins. Islamic, Asian and medieval coins for sale by fixed price and auction.

An international firm with offices in Lancaster, Pennsylvania and London, England.

Jonathan K. Kern Company. Rare gold, silver, and bronze coins Greek, Roman, and USA.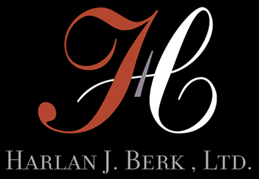 Harlan J. Berk. Dealer in numismatics and antiquities.

A Coin Supply Volume Discounter offering 30% to 40% Off Suggested Retail Prices Plus Free Bonus Gifts.

Large selection of Chinese coins, unique coin gifts, and world famous silver, gold & platinum coins at great prices. Plus free coin galleries, numismatic resources & more.

Swedish coin dealer Johan Berg. So far "Berghs Mynt" is only in swedish, but he plans on expanding the site and making it dual-speaking along with paypal friendly.

A very nice site specialized in Mexican Coins and based in Laredo, Texas. They are also an eBay Power Seller.
LIBNICK'S COINS
Selling US Collector Coins and Currency.
SavOnCoins
Selling US Collector Coins and Currency.
Monterey Coins
The Monterey Coins Company designs and manufactures military challenge coins, and custom military coins. Our custom coins are used by the Air Force, Navy, Marines, Army, Coast Guard, FBI, and Police Departments.